Powerful end-to-end credit modeling
Built on the market's leading financial data extracted via our machine-learning technology, access a powerful end-to-end modelling solution designed specifically for credit investors.

Customize our pre-built models to fully reflect your own credit view, and update them for new earnings in a single-click. Leverage built-in auditing and charting tools to help you derive additional insights and work faster.

Our financials, your models
Use our pre-built Financials to add your own data, modify layouts, insert additional calculations, and then save in-app for later use.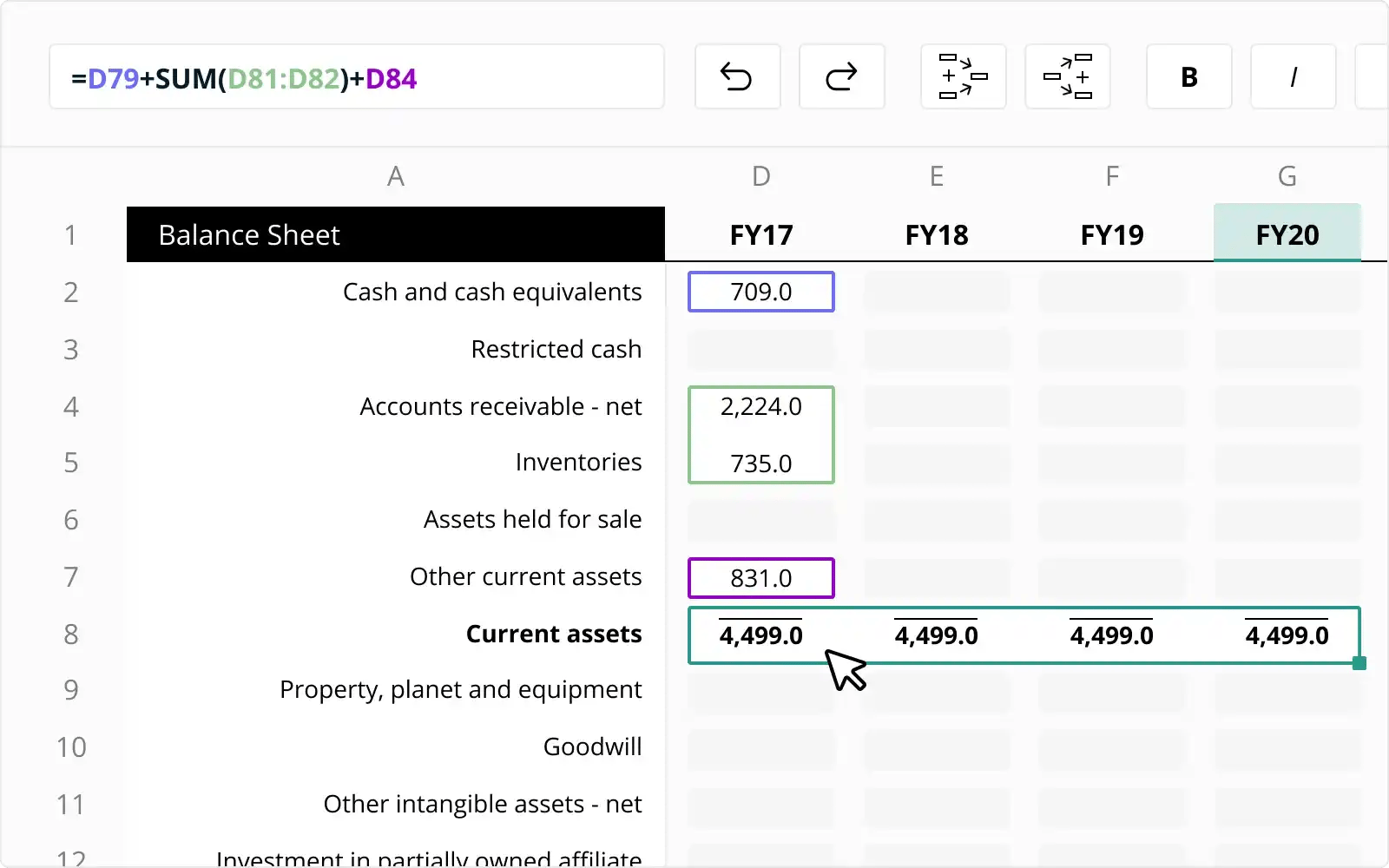 Instantly update your saved models for the latest reported earnings in the click of a button, ensuring your view is always current.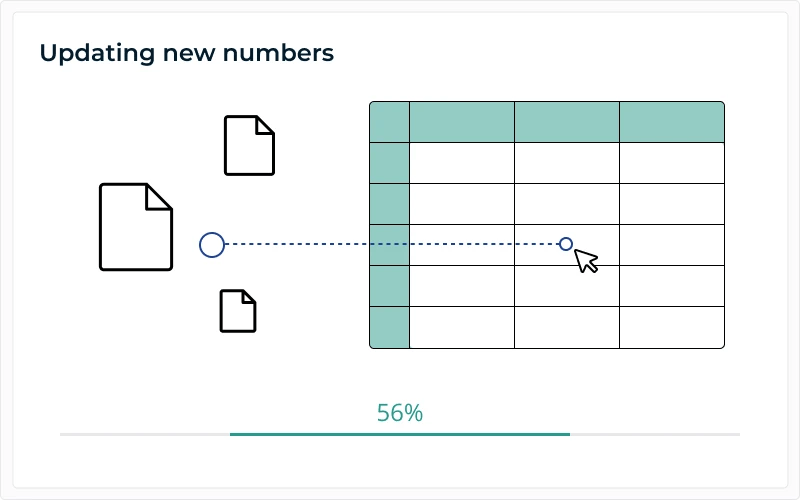 Accurate, transparent
financials
Find clear data explanations in our Audit Panel, with links to source documents, and additional insights such as restatements and reporting inconsistencies.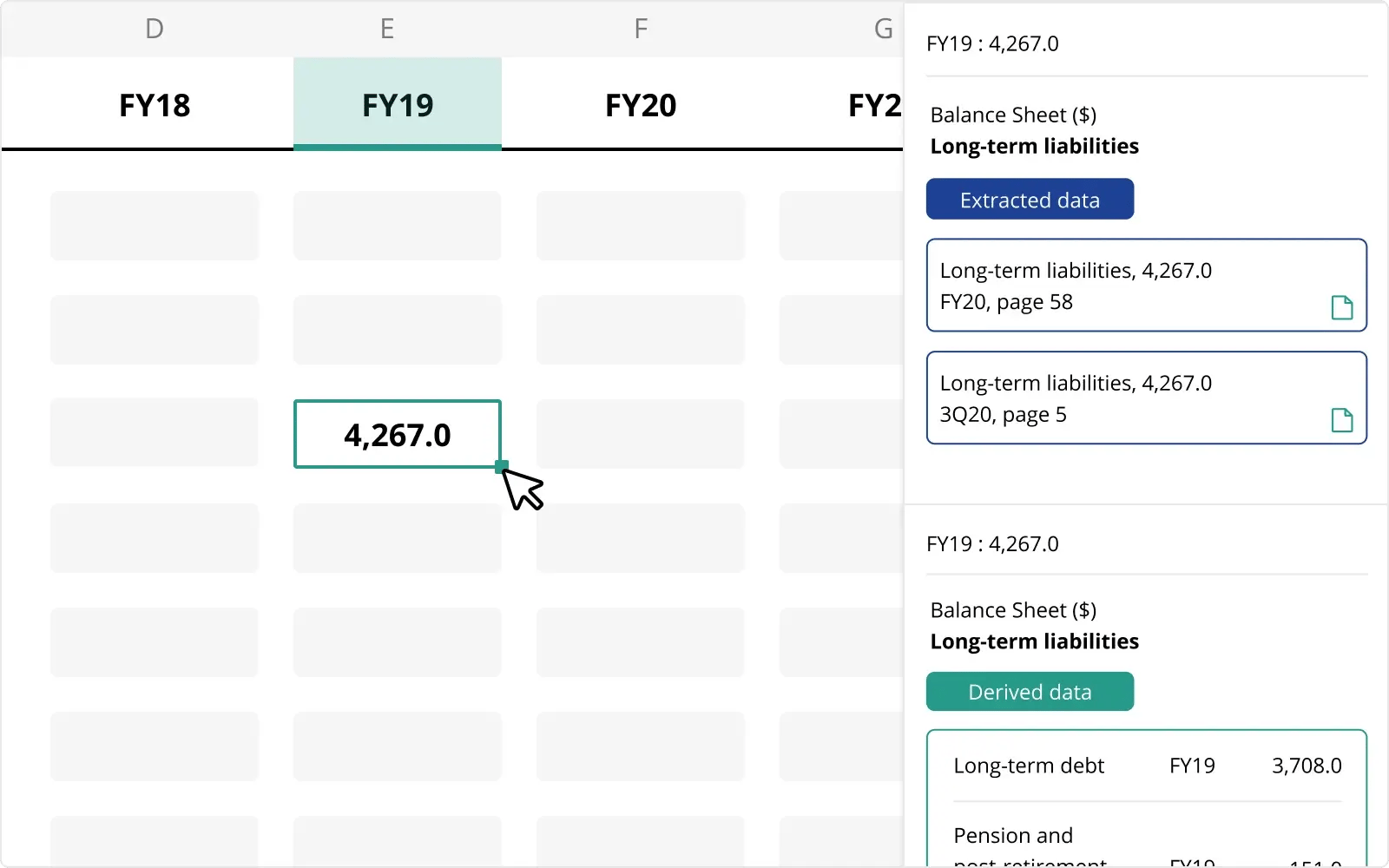 Seamless in-app
collaboration
Share your models with your team in-app to review adjustments, leave comments, and make revisions - enabling effective cloud-based collaboration.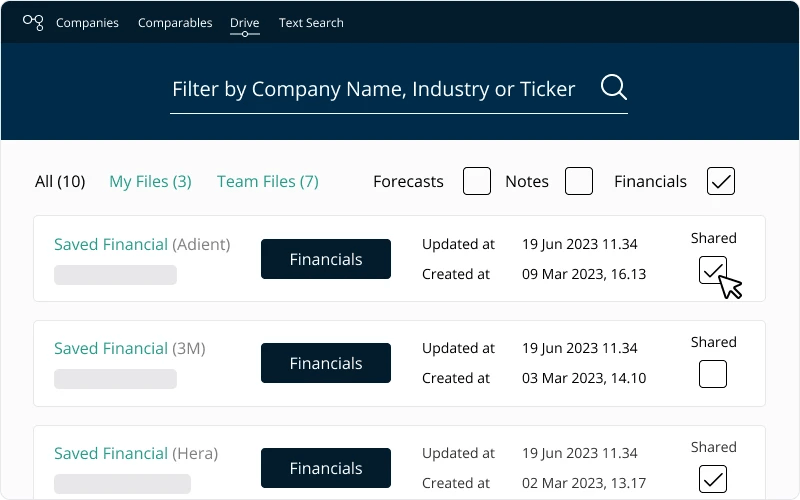 Seamless credit modeling in one application
Scale up your coverage capacity today
No more manual spreading of data, no more time-consuming updates during the height of earnings season. With pre-built models that can be fully tailored to your way of working, and updated in an instant, you can scale up your coverage capacity and react faster to new opportunity.
A fully featured credit-modeling solution
Customizable Financials
Add your own data, adjust calculations, and save our models as your own
Single-click updates
Update your saved models with the latest reported earnings data, instantly
Shareable between teams
Share your models with your team, leave comments and review changes
Complete version history
Track all changes, revisit previous versions and restore them in full
Audit trails
Every datapoint algorithmically validated and linked back to source documents
Dynamic charting
Select data ranges and produce dynamic charts in one click
Access fundamental credit data sets
Find out more about our customizable credit models