Transform your credit research process
Our application includes an array of built-in tools and features to centralize your credit research process and enable more efficient collaboration with your team.

Create and share models, receive real-time alerts to your inbox, search our entire document library, and more.
Find answers to questions quickly and unlock new insights by searching across over 50,000 financial reports and presentations in our document library.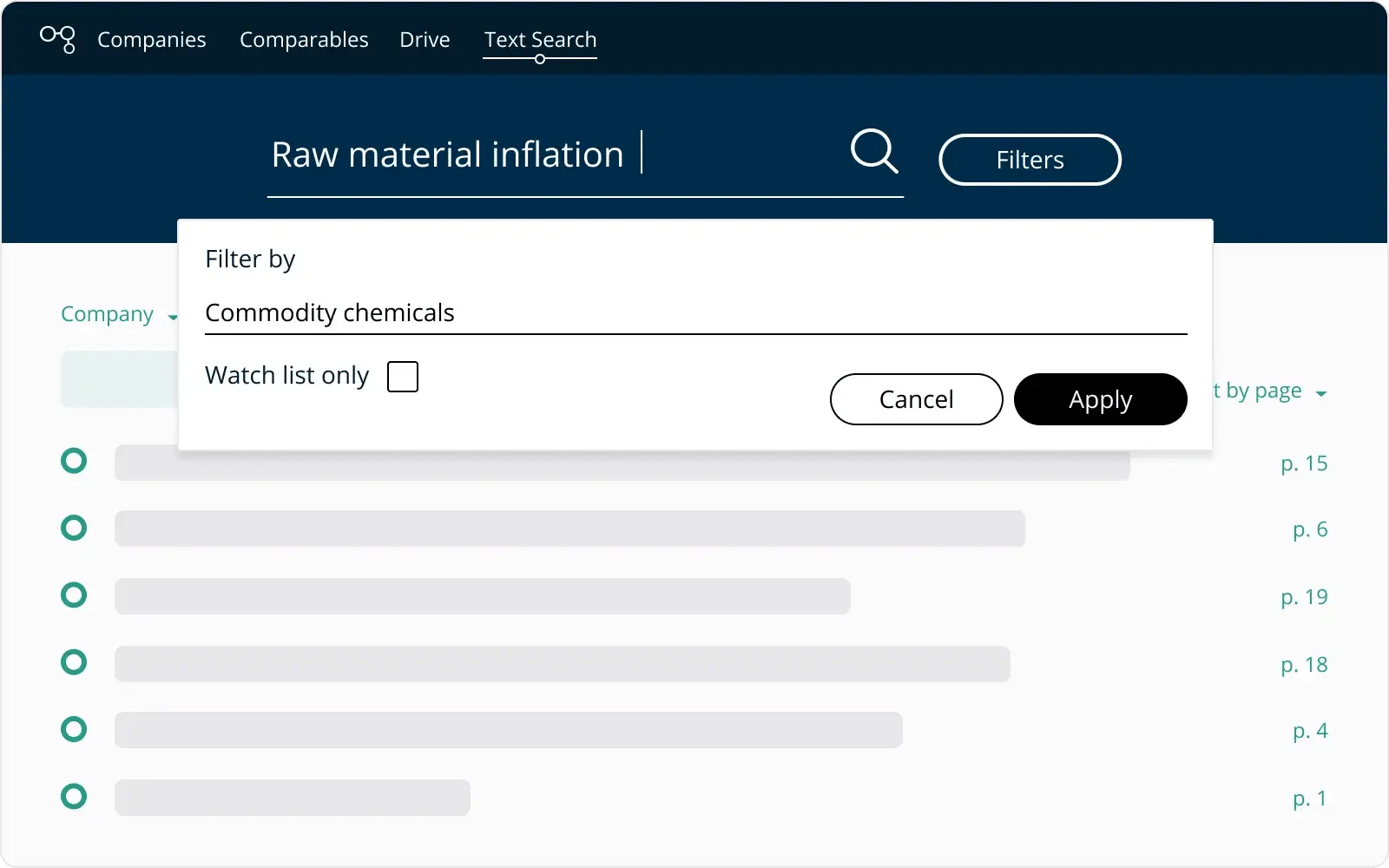 Cross-team content sharing
Easily save and share customized models and research notes across your team for more effective collaboration.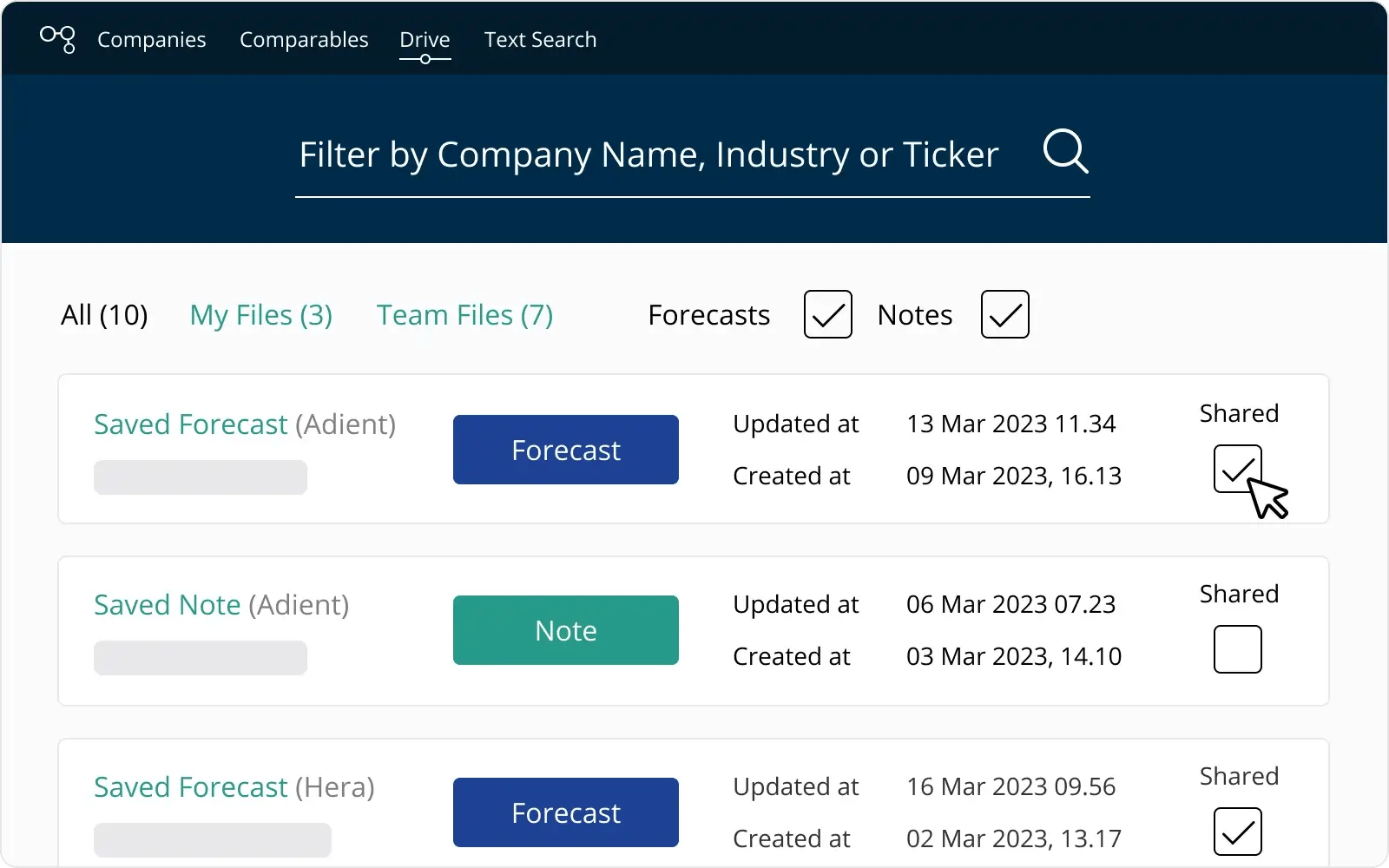 Minimize research costs and increase idea generation with credit memos that automatically generate themselves.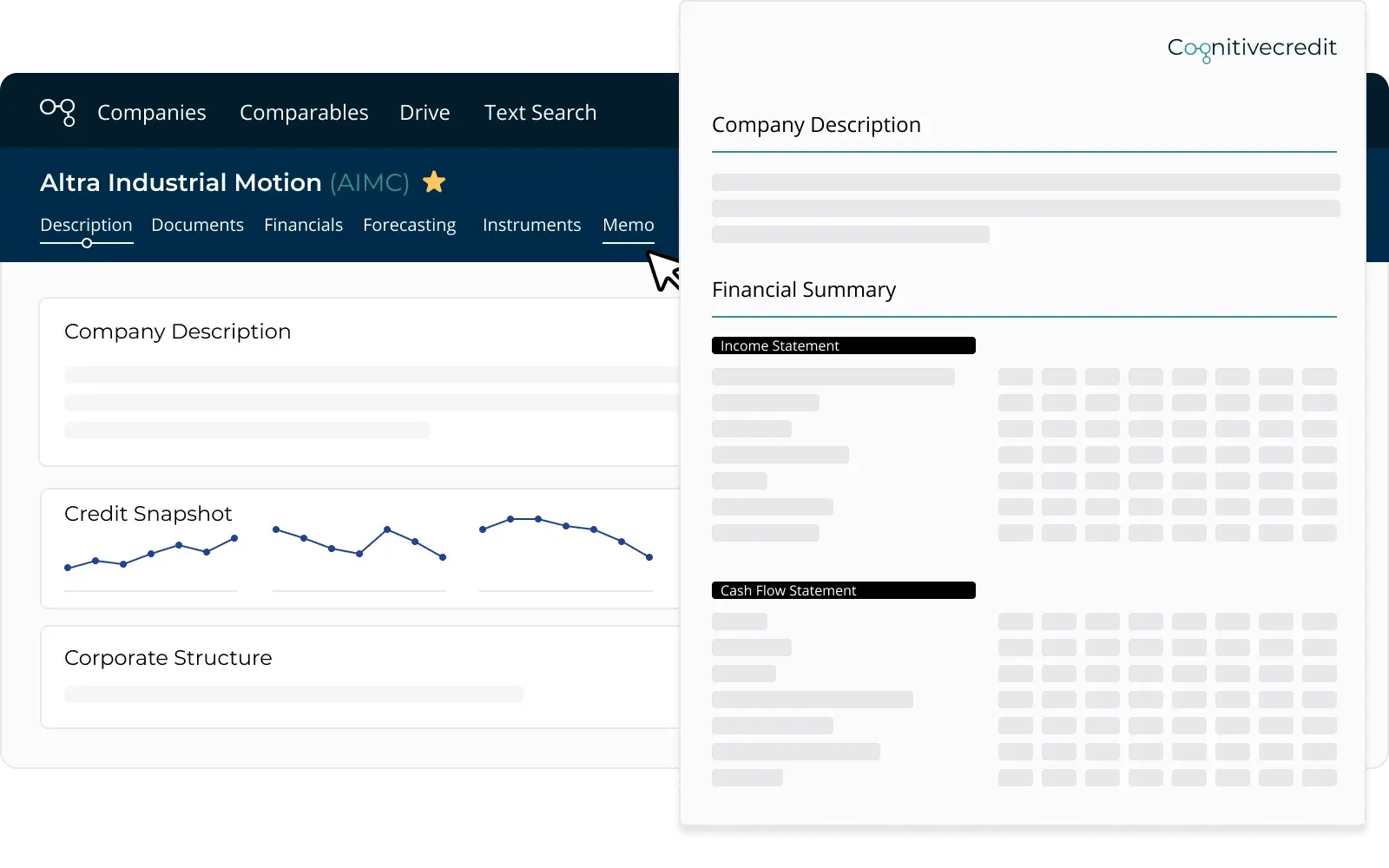 Access fundamental credit data sets
Find out more about our research solutions